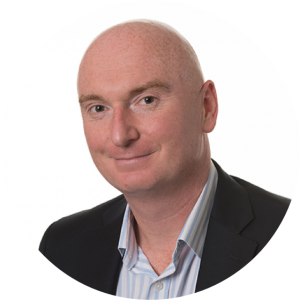 "I spend a lot of time getting to know my clients and their company well, so that I can provide a really thorough insight for my candidates."
Jason Smith offers employers access to quality candidates throughout East Anglia through his boutique recruitment consultancy, Holdich Recruitment. Jason's commitment to fully understanding his clients, their companies, and the candidates that come to him, is what's earned him his excellent reputation.
Find out more about how Jason came to set up his own recruitment consultancy, his ability to dig a little deeper, and what his name has got to do with a sack of potatoes…

What was your first ever job?

My first ever job was on my parents' farm in Mileham, when I was 12 years old. I helped out with whatever needed doing to earn my pocket money. I even learned to drive a tractor!

How did you get into recruitment?

I had a few different jobs before I moved into recruitment. I started out at Radio Broadland (East Anglian Radio Group) first as a receptionist, then a national sponsorship and promotions executive. After that I joined a sports event tour operator in a sales position, before heading back into radio as a sales director.
Then, when I visited a recruiter myself –Johnstones Recruitment – to enquire about a new role, they asked if I'd like to set up and manage their sales and marketing desk, and they created a job for me there. I got to grips with the role straightaway, building up my client list, and that year I was named as 'Archant New Recruiter of the Year'.

When did you decide to go solo, and what led to that decision?

I decided to start my own recruitment business when Johnstones closed down in 2008. Because they were closing down, I was able to continue working with my clients and provide them with some continuity. I then grew my business from there.

And why did you call your company Holdich Recruitment when your surname is Smith?

Well, my surname is actually Holdich-Smith, but my parents only used Smith as their trading name in farming. This was mostly because they had to pay per letter for their name on the bags of potatoes and carrots, so Smith worked out cheaper!

What's the most rewarding part of your job?

Finding a good candidate that will make a difference to the client.

What makes Holdich Recruitment different from other recruitment consultancies?

I spend a lot of time communicating with my clients – getting to know them and their company well, so that I can provide a really thorough insight for candidates, not only about what their role would be, but what the company's like to work for. This also helps me do everything I can to make sure my candidates are well-prepared for their interview and for the role itself.
Too many recruiters will put candidates forward even if they're not right for the role, but I would rather submit no candidate at all than someone who's unsuitable. It's a waste of time for the client and the candidate. It's about honesty and trust – and I think this has helped me to build my reputation in the industry.

Describe your worst ever candidate interview

Oh dear, there have been a few. I've had a candidate turn up drunk to their interview with me, I've had a few no-shows, and I've also been propositioned!

Name three things people might not know about you.

I was the first man to ever go to The Anglian Secretarial College. When I walked into the classroom, all the girls stood up because they thought I was the teacher!
My grandad, a chap called Dick Joice, used to appear on Anglia TV, hosting About Anglia, Farming Diary and Bygones.
I can still drive a tractor!

What made you join The People Kit?

I have always worked closely with Mary and Jon and  also with Gareth and Rachel supporting local businesses.
We decided to build on this (lead and devised by Mary) to offer businesses added value through one entity with multiple skill sets.

What do you feel are the benefits to companies or individuals about using The People Kit?

Utilising various pieces of 'the kit' either together in pods of two, three or four to add experience and value or individually.
Many years of business acumen between us.
Experienced business owners with mature outlook.

Who do you work most closely with in The People Kit?

Mary – as HR and recruitment are linked – and Jon as he works closely with several organisations in a consultative and improvement fashion.
You can contact
Jason Smith
 on
07717 762093
 or by using the form below.